I try to avoid regrets. Regrets just don't help. All I can, is trying to learn from my mistakes and do it better when I have the chance to do so. Everything else just would make me depressive. Another
pull up the skirt
kind of thing.
Nevertheless, there were regrets nagging at me this weekend*.
Toño usually prepares himself for winter by taking multivitamin pills throughout September. This year, with all the flu** hysteria, he started the treatment on August 1 and it will last until the end of September. In addition, Toño persuaded me to join him.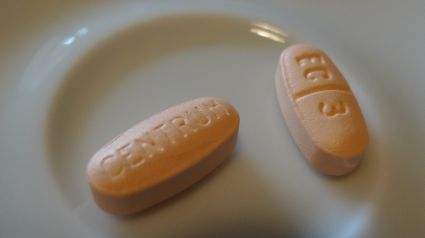 Well, on my trip to Spain I kind of forgot to take the pills. I missed
5
3 days. And then this Saturday, I started to become a sore throat, felt quite week and my lymph nodes are swollen. In other words a cold got hold of me. Instead of enjoying summer, I'm sipping tea and sleep a lot. If only I had taken those bloody pills.
PS: Thanks
Martin
&
torchy!
for the cheer up over Twitter.
* and still are
** yes, I was in México in April and I had a flu, but maybe not The Flue (more about).