Yesterday, we went to a little bit different kind of art exhibition.
Adoptive parents
were growing 540 different varieties of tomatoes. The idea behind it was to give evolution a face.
Coincidentally the local natural history museum was founded 150 years ago, exactly when Charles Darwin published
On the Origin of Species
. The art project celebrating this is called
tomARTen
- an acronym of the two German words for tomatoes and species.
Our friends Anigna and Topo were among the
adoptive parents
and brought their three
children
for everybody to taste.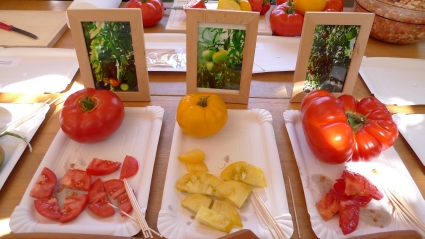 The three varieties were:
Astrachanskije
Aunt Gerti's Gold
Dvorzovij (from the palace)
Out of the Astrachanskije Toño & I made some
ceviche
.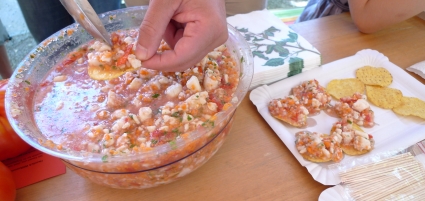 The ceviche was so well received, Toño even had to give an interview.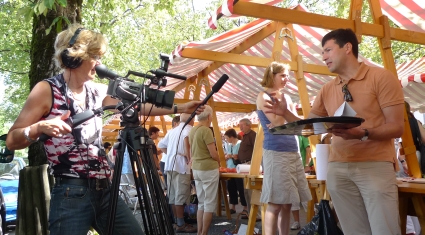 The day ended at Anigna's and Topo's garden, were we had some more tomatoes (we just can't get enough)...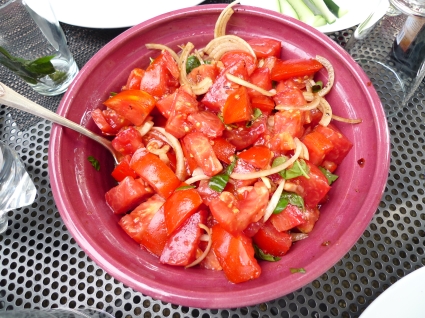 ... and just enjoyed a lazy Sunday afternoon.