Finally last week, we managed to meet Tigresa* to...
hand over her birthday present with almost 4 month delay**
see Tigresa's Love Nest™, which she is inhabiting since spring with her breathtakingly handsome lover
be special guests at one of her "circle of friends" dinners.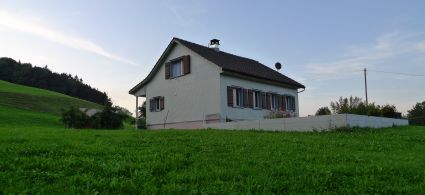 Tigresa's Love Nest™ is in a totally rural area. There are plenty of flies everywhere. However, it's dead quite. Game is grazing in front of the kitchen window (you could kill Bambi***), they grow their own vegetable and can count the stars all night.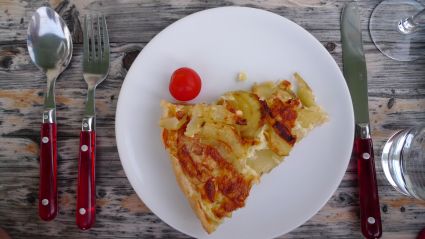 * Tigresa was my flatmate at Gomad Mansion™
** she shares her birthday with Lenin, which it one of the few dates I can actually remember
*** we were introduced to Tigresa's lover over a
Bambi burger