Yesterday
, we went to the Lila Downs concert. But first we had some warm-up champagne: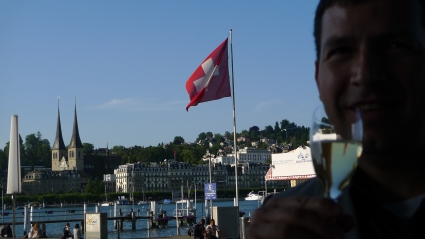 Although there was no need to warm-up. It took Lila Downs barely a second to do that anyway. On days like this, I really believe God created the universe for the sole purpose to give us the opportunity to be enchanted by the belleza and pasión of Latin women*. Like the dress she wore! It was of the kind only a Latina can get away with - those colours, those patterns and the movement of the body required to bring it into effect. And I had to think of Toño's sisters who'd cooked all this amazing food for us. Like this mole: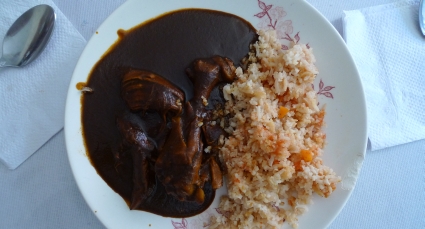 ... or enchiladas con mole: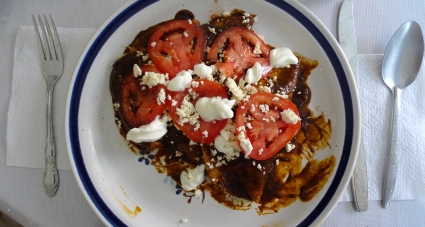 How does one make mole? Well, read chapter IV of
Como agua para chocolate
** by Laura Esquivel or follow the recipe by Lila Downs:
Cumbia del Mole
* and by Toño of course - and yeah by Kylie as well.
** The term

como agua para chocolate

is a Mexican synonym for passion, because it requires boiling water to make a chocolate.