When I was ordering
The Devil's Paintbrush
, I saw that there are also two films
*
adapted from the first two books by Jake Arnott,
The Long Firm
and
He Kills Coppers
.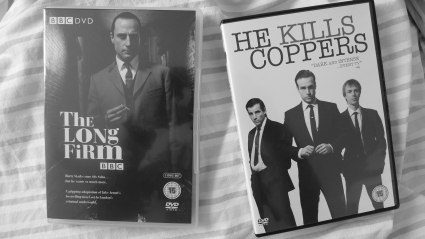 I loved them both, although I'd read and loved the novels they are based on. Both are of those rare cases where one can enjoy the adaptation when one knows the novel or one can read the novel after seeing the film.
There is also something about it over at
just some words
(
here
and
here
).
* Mini series actually.