I could not help it but to show off while being seated in coach again on my way back from Alexandria. I did so by reading the weekend edition of the Financial Times, of which the Food & Drink section consumed most of my attention.
As a free give-away, they described a drink that Sophia Berqqvist, the owner of
Quinta de la Rosa
in the Douro, likes to serve her guests. Unfortunately, I haven't got one of those rare white Quinta de la Rosa ports, but I tried it anyway with a (inferior) substitute: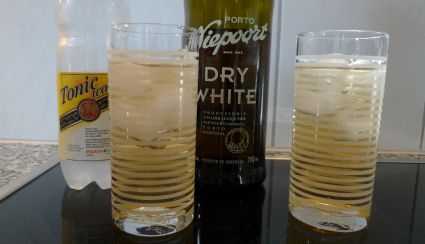 This might not have been my last Sophia Sling.
Btw,
this
is another thing I found in the Financial Times.