Yes I'm about to leave Egypt in 3 hours. Although this trip was badly planed (
read about
), I really enjoyed being here. Alexandria is a hospitable place and sea side towns often has this certain
je ne sais quoi
. But I'm also looking forward to spend the weekend with Toño.
Inschallah
, I will be able to kiss him awake tomorrow morning :)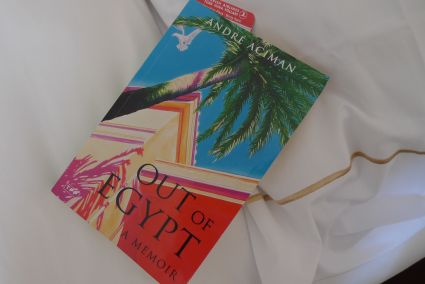 Coincidentally, my current travel book is called
Out of Egypt
. It is the memoir by André Aciman on his family history and youth in Alexandria. André Aciman is the author of
Call Me By Your Name
, which is one of my favourite books.