Toño is a wine aficionado. That prevents me from selecting the wine for dinner. This is something, I happily leave to Toño. However there is much more ado about serving the wine.
One of the issues is, serving the wine at the correct temperature so that it can unfold its flavours and suit the palate. For this, one can put the bottle in a bucket with ice...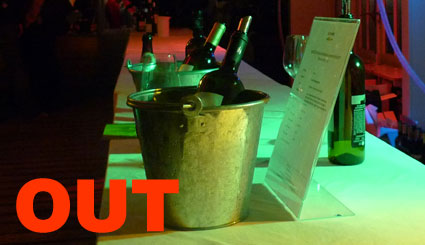 ...or already chilled into an isolating wrapping...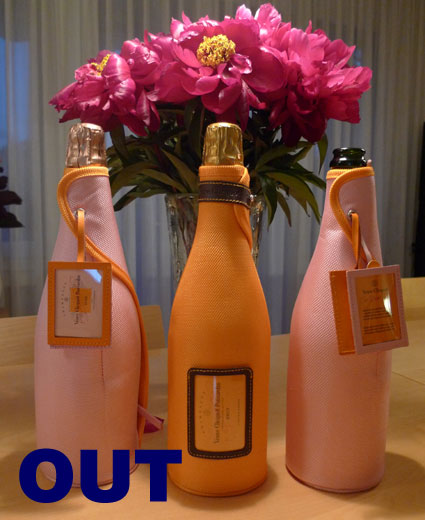 ...although nice to look at, these are less-than-ideal solutions. The only thing a wine aficionado can be satisfied with is an ostentatious temperature-controlled wine cabinet for up to 133 bottles (equals about 3 months of consumption) with 3 distinct temperature zones:
one in the centre for maturing wines in ideal conditions (10-14 °C)
one at the bottom for chilling (6-10 °C)
one at the top at room temperature (16-20°C).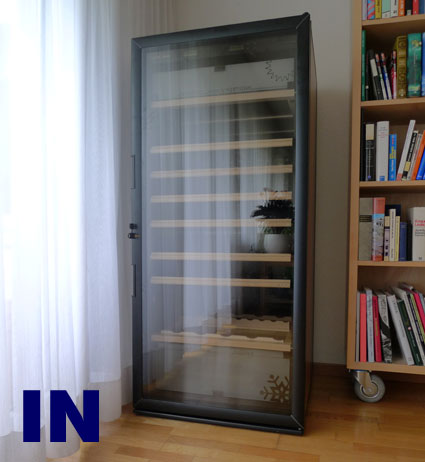 Our cabinet arrived on Monday. Today, we were allowed to switch it on. And this is Toño selecting the first, perfectly tempered wine to be proffered for dinner: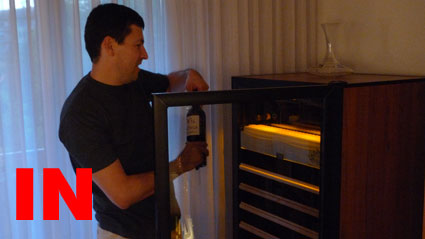 I know, the cabinet still looks a bit empty. But it's quite a task to drag 133 bottles 4 flights up. This is another thing, I happily leave to Toño.