Toño and I have something new in common. Both have been diagnosed with the same ailment - that is,
plantar fasciitis
, which is is a painful inflammatory condition of the foot.
Though I think my case was a bit less severe. I was diagnosed last year by my GP, who gave me leaflet with some exercises. I did those for a while but came up with the idea to wear less
plimsolls
* and more shoes with a footbed that actually beds the foot and does not only protect it from the dirt. To my surprise, this actually worked quite fast :)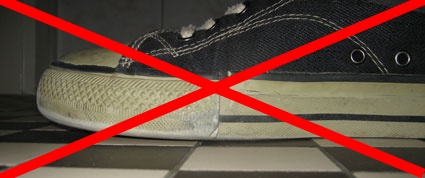 My pain was in the midsection, but Toño's pain is at the heel. It usually came after a run and stayed for at least a couple of days. He even bought new shoes - to no avail.
Toño was diagnosed last week by The Specialist in town. His prescription consists of a page long list of appointments with a physiotherapist**, inlays for his shoes and a ban on running for at least 6 months :(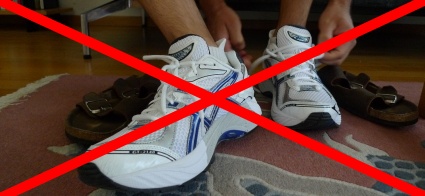 * =

chucks

for the Americans
** I so hope he is a she and old & ugly