The main purpose of doing sports is looking good when naked. The main purpose of urban cycling however, is always looking hotter than the rest of the world.
Thus my eternal quest for The cycling gear, which brought me recently to
OUTLIER
, a New York City based outfitter with the tag line
Tailored Performance
, which provides
bike-to-boardroom clothing
. Well boardroom, make room for my bike! My shipping arrived yesterday.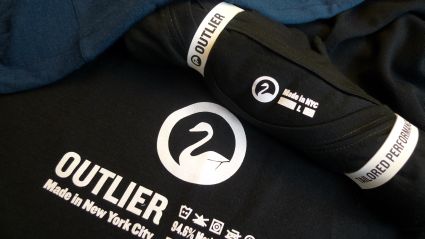 You do not even have to ride a bike to wear it ;)

Since the quest is eternal I'm already coveting a new object of desire: A
POC
RECEPTOR+ helmet. But no luck so far. They are out of stock everywhere :(