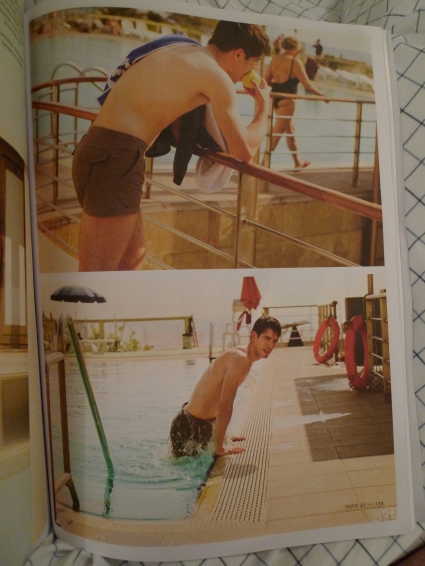 Spotted in
Monocle
issue 25, volume 03, July/August 09 on page 139.
Location: Club Natació, Barcelona
Photographer: Daniel Riera
Fashion Editor: Akio Hasegawa
Model: Jean Paturel.
P.S.: In the feature about the most liveable city in the world (i.e. Zürich) in the same Monocle issue, there is a picture with a streaming rainbow banner.