Every Thursday Toño & I go swimming with the
Katalin Sharks
- as we call our crawl class. Usually this is in the indoor pool at Oerlikon. However during summer, wild horses couldn't drag our master shark to an indoor place*.
So for today, the master shark has summoned us to the
Greifensee
. However the question remains: Will we have to cross** the lake or not?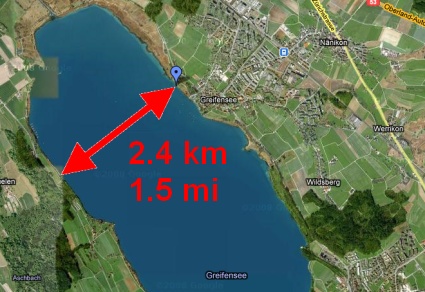 * with the rare exception of ruthless thunderstorms
** the distance indicated on the picture is for the round trip
Added Later
We did not swim 2.4 km but
3.2 km
.